Welcome to Karong Clinics:
Located in the heart of Gaborone, near Main Mall, behind BOCRA, Karong Clinics offers easy access for both patients and physicians traveling from any direction.

Karong Clinics mainly consists of 4 parts:
Clinics (multi-specialist day-care clinic)

Threatre (Ambulatory Surgery Centre, ASC)

Medical Imaging (X-Ray & Ultrasound)

Health Screening Centre
It offers timely, comfort and high quality outpatient medicine and surgery to the local society. Our team includes Anesthesiologist, Dental surgeon, General Practitioner (GP), General Surgeon, Plastic Surgeon, Gynecologist, Maxillofacial Surgeon, Ophthalmologist (eye doctor), Orthopedic Surgeon, Paediatric Surgeon, Radiographer, Pharmacist, and Lab Techician.

Karong Clinics is the service provider for BDF, MVA funds, Standard chartered bank, BIC, BPOPF, Forest Conservation Botswana and all major Medical Aid Schemes in Botswana including Bpomas, Bomaid, Pula & Botsogo.

Our staff are experienced and caring people who are willing to assist you and your family. The entire staff at Karong Clinics will make every effort to ensure that both your medical and surgical experience is a successful and pleasant one.

Karong Clinics is willing to develop various partnerships with local medical facilities, physicians, and insurance companies on the basis of mutual benefit, in order to provide better health service and health education to our society.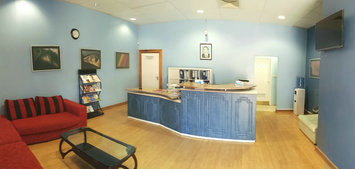 Our Mission:

To be able to contribute and cooperate well, for a mutual benefit.

To provide timely, high quality, cost effective health care services to all those who need.

To play a role in the social life and return the local community.
 

Note: This website is designed to help you prepare for your visit / surgery. If you have any questions, please feel free to call us at 3911529 (switchboard) or contact with the relevant physician directly. Doctors' contact number can be found on "medical centre"